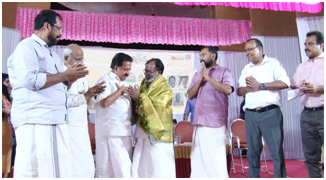 BMCF distributes fund to 200 nursing students in partnership with Awas in Kerala, India..
The British Malayali Charity Foundation distributed BMCF Nursing Students Support Scheme Fund 2019 to 187 nursing students and the rest 13 students received from the fund raised through partnership with Awas, a registered charity in India working alongside Marunadan Malayali.
This was given in a public meeting, attended hundreds of people from across Kerala, organised at VJT Hall (Ayyankali Hall) at Thiruvananthapuram on 31st January 2019.
Many distinguished guests including the opposition leader of Kerala Legislative Assembly Mr. Ramesh Chennithala, Govt. of Kerala industry minister Mr. E.P Jayarajan, BJP MLA Mr. O Rajagopal, Thiruvananthapuram municipal chairman Mr. KSreekumar, Gandhibhavan foundation secretary Mr. Punalur Somarajan were present at the function.  BMCF founding chairman and the current chairman of Awas Mr. Shajan Skariah, BMCF Chairman Mr. Shaji Lukose, Awas general secretary Mr. James Vadakkan, BMCF Ex Chairman Mr. Tomichen Kozhuvanal & BMCF trustee Mr. Soni Chacko were also present to co ordinate the events.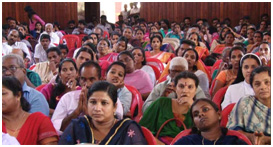 While 187 students received the cheques for £ 220.00each, 10 students were given Rs. 20,000.00 each and another 3 students Rs. 50,000.00 each from Awas a/c. BMCF had raised an amount of £  48,086.66 through skydiving charity event organised in England during October 2019. An amount of £ 2,221.54 were used from the general fund to support 187 students with £ 220.00 each.
The Wiltshire and Swindon Children Deaf Society was given £ 500.00 in September 2019 from the raised fund in order to show BMCF's solidarity and appreciation to local charities in UK. An amount of £ 6,856.00 were spent towards the skydiving expenses.  £ 1812.50 were deducted by virgin moneygiving towards their commission for the fund raised through their fundraising platform.

The charity foundation also handed over the Christmas/New Year Appeal 2020 fund to 5 beneficiaries with £ 1100.00 each at the same venue.
Also visit our following media partners for further news about this:
Comments
comments