An amount of £ 37664.00 was handed over to Mrs.Jincy, Mr.Jomy's wife at Haywardheath by charity's Chairman Mr. Francis Antony on Friday (26/02/2016) evening, which was collected as a result of the huge support of UK malayalees in response to 'Jomy Appeal'. There was a total record collection of £ 38648.00 by the charity through its emergency appeal to find out the resources for assisting Jomy's family for the onward transportation and further treatment charges in India. The total amount was given in three cheques as per the request of Mrs.Jincy in favour of Jomy's mother ( £ 20000.00) and Jincy ( £ 11305, £ 6395.00). Virginmoney's commission of £ 1005.00 was deducted from the total amount and the cheque for £ 6395.00 was post dated due to the delay in crediting the giftaid into charity's bank a/c. Charity's vice-chairman Mr.Sony Chacko, trustees Mrs.Shinu Mathews & Mr.Cimy George were present at the hospital wherein the cheques were given. Mr. Jomy John, a 29 year old nurse from Haywardheath is admitted into Princess Royal Hospital due to his rare condition called Subacute Scerosing Parencephalitis (SSPE) and is in critical condition. As the disease could not be treated here in U.K due to its nature, family wants Jomy to be taken to Kerala, India to a neurology hospital specialised in these kind of medical conditions. However, the family was not in a position to arrange such a hefty sum of money for his transportation to India by special arrangements with a full-fledged medical team. Hence, the charity went into an emergency appeal through 'British Malayali' newspaper featuring Jomy's case for the urgent attention of malaylee community in U.K . The community responded quickly with sending donations and the appeal was closed within five days due to the overwhelming surge of money to both bank a/c and virginmoneygiving link..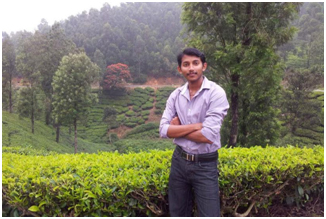 Now, the family and friends have made necessary arrangements for Jomy's transportation to India by Air India on Tuesday, the 1st of March 2016.
Mr.Jomy hails from Kizhakkambalam in Ernakulam, Kerala and has a poor financial family background with debts and bank pledges over Rs. 40 lakhs. He has been living in U.K since last 4 ½ years and he is the main breadwinner of his family back in India. He is married to Mrs.Jincy just six months and they have been living together in U.K only for last 3 months.
Comments
comments