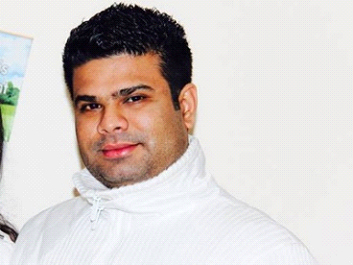 The whole community in U.K was shocked by the untimely and sudden death of 35 years old Binil Pallathu at Heathrew on 31st Agugust 2019. The report suggested he chocked to death while went to bed and he is survived by his wife Liji and three years old daughter. He hail from Thrissur in Kerala and has been living in U.K from 2011 onwards. A hotel management diploma holder by profession in India, he was working as kitchen assistant and the family obtained much awaited permanent residency from the UK home office just a couple of days ago from his death.
The charity foundation went to the appeal requesting for the financial support from UK Malayali community in response to the application received from Liji. They are looking for funds to repatriate his remains to India and also to overcome the immediate financial implications due to his earlier departure. They were in the early stage of settling with a new life in U.K but Binil's demise shattered the young family's dreams. The appeal has been receiving overwhelming response with over £ 7 Ks within days of issuing the same. The trust has decided to conclude the appeal by Friday 6th of September officially and hand over the fund as early as possible. However, the virginmoneygiving link will be kept open for another couple of days in case of any late donations.
Please click on the following link if you would like to donate to Binil's family and please ensure you tick gift aid box consent column as every £ 1.00 you donate will be enhanced to another £ 0.25 by reclaiming the gift aid from HMRC, if you are a UK tax payer. You can also pay to charity's bank a/c as per the details given in the home page.
https://uk.virginmoneygiving.com/fundraiser-display/showROFundraiserPage?userUrl=britishmalayali&pageUrl=49
Please visit www.britishmalayali.co.uk/news/charity for further details/news in malayalam.
Comments
comments