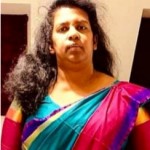 The community was in shock by hearing the news of the sudden death of 49 years old Mrs. Mariyam Stephen in Swindon due to cancer, which was diagnosed just couple of weeks ago. She died at the same Great Western Hospital, Swindon where she was working as a staff nurse for the last 20 years. Mariyam known as Mini is survived by her husband Stephen Baby and two children. The family is well known to the local Malayali community in Swindon, especially with Stephen's involvement with the 'Swindon Stars' drumbeats…
Now the family has approached the charity foundation with a request to support them during their difficult times due to the untimely death of Mariyam. The trustees decided to go for an appeal by accepting the request and offered the family with all kinds of support. The foundation has issued the appeal requesting its supporters in particular and UK Malayali community in general to donate whatever way they can so that the raised fund would be handed over to them to meet the funeral expenses. Please donate to support the family by clicking the below virginmoneygiving link. Kindly do not forget to give consent to claim your gift aid as every £ 1.00 you donate will get enhanced to another £ 0.25 by reclaiming the gift aid from HMRC.
https://uk.virginmoneygiving.com/fundraiser-display/showROFundraiserPage?pageId=1065085
Please visit www.britishmalayali.co.uk/news/charity for further details/news in malayalam.
Comments
comments