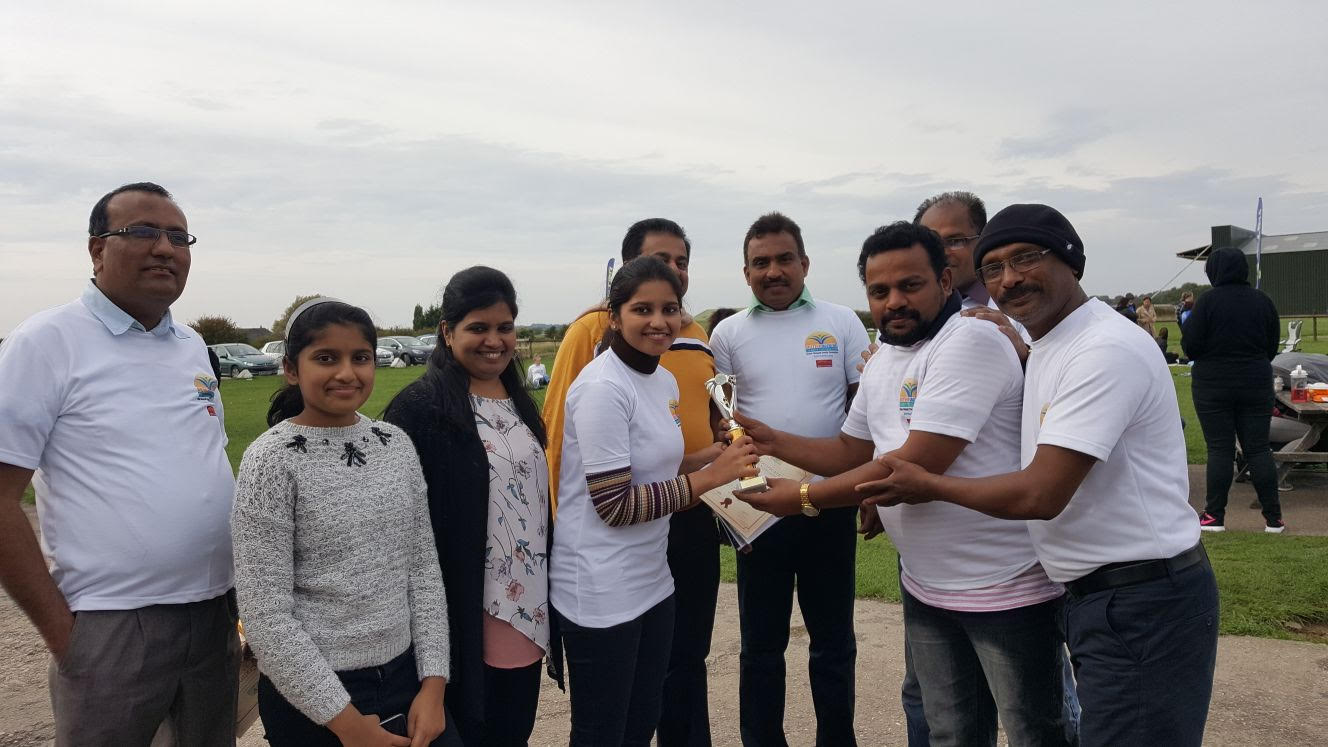 It was an amazing experience for all the 31 people who have done their skydiving challenge on Saturday & Sunday, 23rd/24th Sept at Langar airfiield in Nottingham, England, U.K. Although 23 participants were scheduled to take part only 18 o them completed their challenge on Saturday due to the bad weather conditions and rest of 12 on Sunday.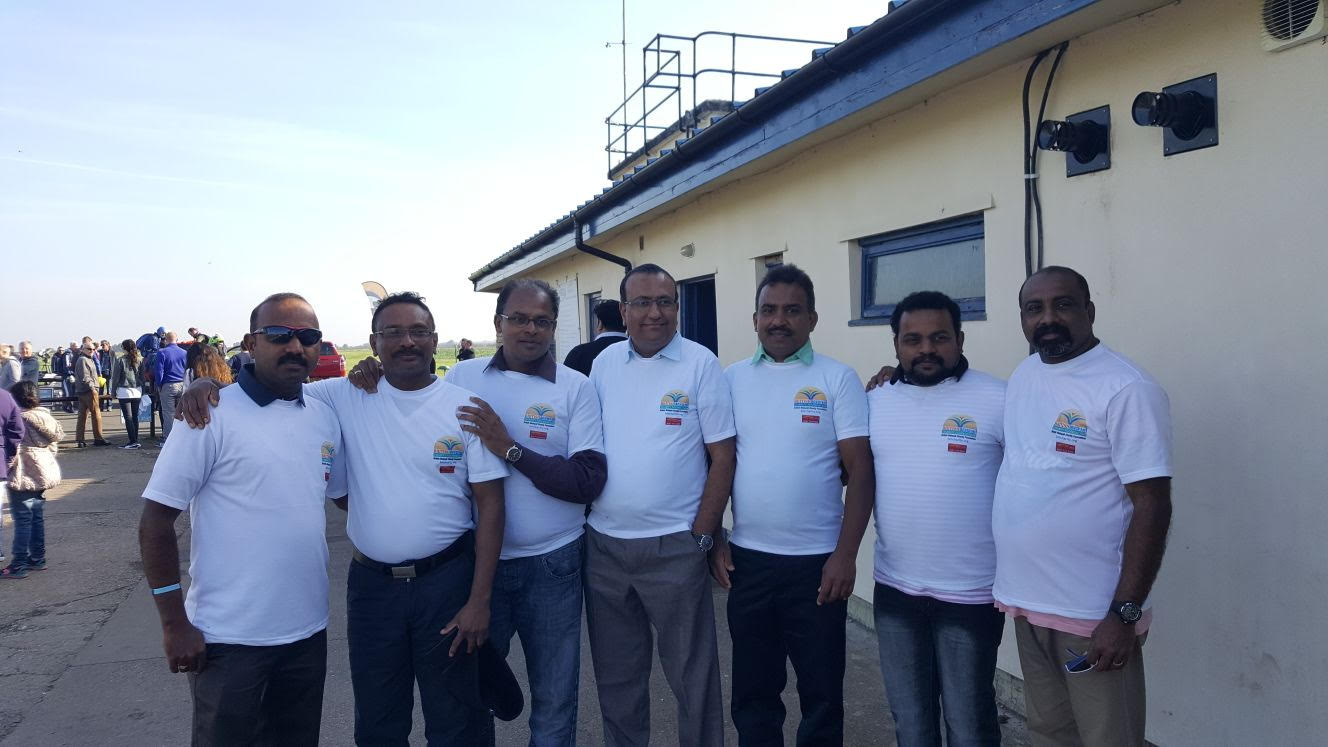 Two remaining participants' i.e Jiju Philip Simon & Lloyd George skydiving programme rescheduled to next month. There was a huge crowd of spectators watching as they come along with the participants .
It was a long wait for them until 3 pm on Saturday to get the sky cleared to kick off the event. The event started with Sabu Chundakattil, who was the first one to fly and others followed.
An astonishing amount of over £ 42000.00 pounds raised, which the single largest fund collected in appeal right from charity's inception 5 years ago. Shinu Clare Mathews topped the list with an incredible amount £ 6023.75, Sabu came second with£ 4354.63 and Mini Cimy with £ 2750.00. Sonsy Koshi came first in best achievement award in student section. Charity had also declared trophies for the above and those who crosses over £ 1000.00.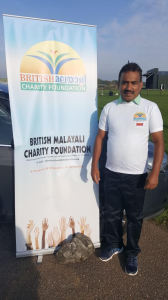 Following are the participants won trophies in this category:-
01. Benjamin -2013.89
02. Fr. Roy – 1973.00
03. Binu John – 1836.25
04. Aby Skariya- 1793.75
05. Neha Biben–1332.50
06. Afsal Ali – 1535.00
07. Rosbin Rajan-1266.25
08. Femi Mathew -1247.00
09. Fr. George -1283.75
10. Manoj Joseph-1097.50
Also charity had another encouraging prizes for those who were collecting highest amounts from 11/09/17 to 20/09/17. 7 Participants were given the prize of 2 gm gold each in this. They are Shinu, Sabu, Mini, Benchamin, Sonsy, Aby Skariya & Manoj Joseph.
Allied Financial Services, Ring to India, Vostek Consulting were the sponsors of this event.
Chairman & Secretary thanked all for their support & assistance in materialising this event.
Following is the details of all 33 participants alongwith their latest raised fund:-
Shinu Clare -6023.75-4945
Sabu – 4354.63-3615
Mini Cimy-2750.00-2254
Sonsy Koshy-2177.75-1861
Benjamin -2013.89-1626.11
Fr. Roy – 1973.00-1810
Binu John – 1836.25-1515
Aby Skariya- 1793.75-1535
Afsal Ali – 1535.00-1295
Neha Biben–1332.50-1160.00
Fr. George -1283.75-1086
Manoj Joseph-1266.25-1034
Femi Mathew -1247.00-1040
Rosbin Rajan-1266.25-1080
Treesa J- 879.25-760.50
Agnes Maria – 872.50-715
Arpitha – 797.50-660
Jiju Simon 733.75-620
Gigi George – 731.25-610
Alllen Saji- 725.00-627.50
Sona Shibu – 675 .00-560
Janish K-566.25-485
Priya Thomas-548.75-465
Sinto Antony- 527.50-430.00
Febin Soni -526.25-431
Femil Soni- 511.00-429
Loyid George – 462.73-400.98
Abil Babychan -446.25-400
John K- 455.00-440
Sunny P.K-347.50-320
Jacob Thomas – 313.75-300
Akhil Nair- 273.75-237
Gayathri Pillai- 237.50 -205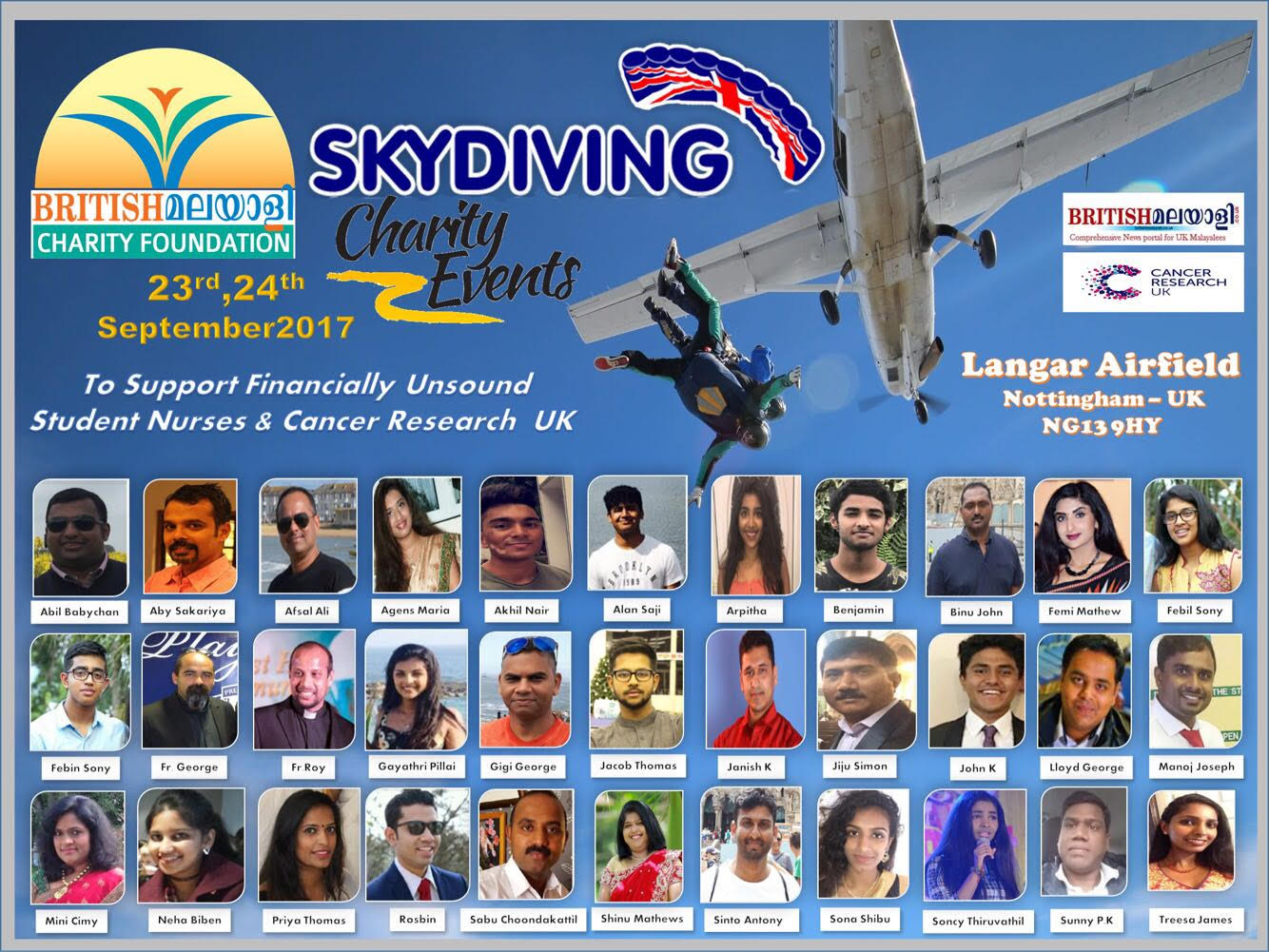 Comments
comments