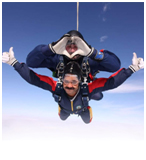 The British Malayali Charity Foundation has announced the list of 200 nursing students, who will be receiving a minimum of Rs. 18,000.00, the fund raised through one of its largest fundraising charity event of skydiving. More than 1500 applications received from across the state of Kerala with families affected with extreme financial conditions due to the loss of  parents,  in certain cases both parents, applicants without any house or land, family members with life threatening disease.  All the shortlisted applications were verified and conducted necessary thorough inquiry by the trustees and advisory committee members. A number of 350 applications were returned to be supported but the trustees took a decision to support only 200 most deserving applications due to the limited fund available.  A total fund of £ 36,016.45 available now to give to the selected students but it has also decided to issue an appeal to general to maximum funds to enhance the amount allocated to each students. The fund will be given to the students in a brief function organised at Thiruvananthapuram on 31st January 2020 at 10.30 AM on the following venue and condtions:
Victoria Jubilee Town Hall,VJT University Road, opposite University College, University of Kerala Senate House Campus, Palayam, Thiruvananthapuram, Kerala 695034, India.
Applicant's original photo/address proof such as Aadhaar, Pan or driving license along with a photocopy of the same to be submitted. The original photo/address proof of the person to collect the cheque to be submitted. If the person is not a family member such as father, mother or brother/sister, an authorisation letter of the applicant to  be submitted.
The cheque will be issued in the name of applicant as shown in the application.
If any changes, please inform us to [email protected].
03.Pleaseensure to bring a copy of  emailsent to the successful applicant
The cheque needs to be collected in person. No other requests such as sending by post/courier will be entertained.
Pleasecontact for more details:9946102674/94962 79715/9048480994/8304042301
The list of 200 successful applicants are attached/displayed onto the site.
The charity foundation also has issued an appeal named BMCF Nursing Support Appeal and please click onto the following link if you wish to donate. Please ensure to give consent to reclaim the gift aid if you are eligible as every £ 1.00 you donate will get enhanced to another £ 0.25 by reclaiming the gift aid from HMRC.
https://uk.virginmoneygiving.com/britishmalayali
Also visit our following media partners for further news about this: www.britishmalayali.co.uk, www.marunadanmalayali.com,facebook/Marunadan TV
Comments
comments