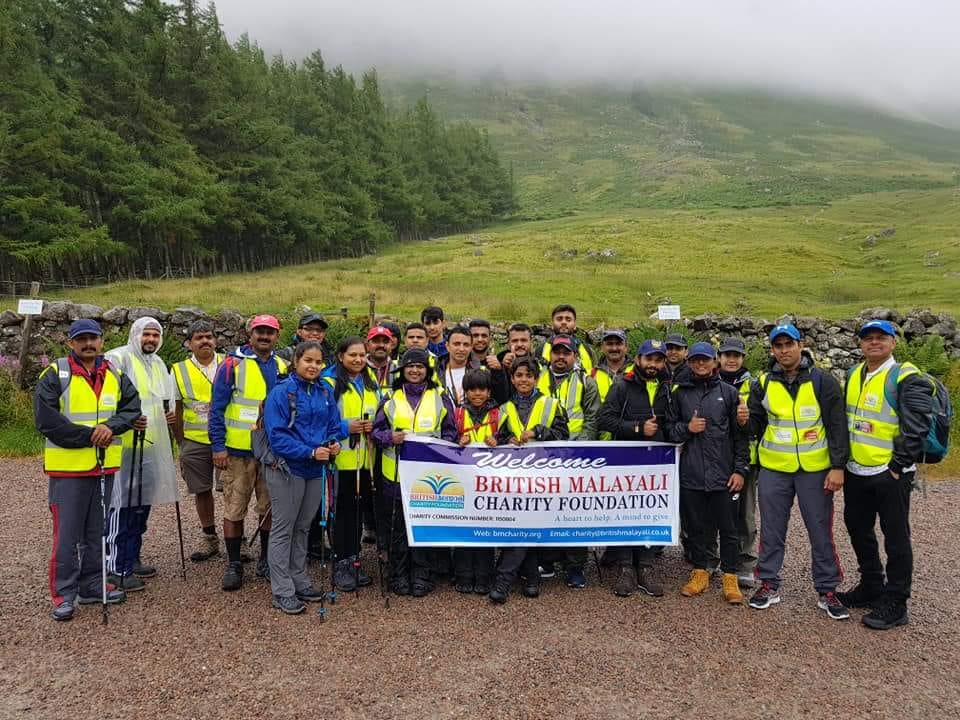 All the 26 participants completed their challenge of climbing three mountains of U.K at  Snowdonia, Wales along side Snowdonia only challengers during late night on Saturday. A group of supporters arrived in the morning itself at Snowdonia in Wales to receive three peak Challengers. Chairman Shaji Lukose, Secretary George Edathua, ex-chairman Tomichan Kozhuvanal along with others were stationed there well in advance for final preparations.
Three peaks challengers leading General Convener Jagadees Nair & Convener Simon Jacob begun their journey in two minibuses from London on Thursday morning by picking challengers enroute to Fort Williams in Scotland, where the challenge was supposed to begin next day. Ex- Chairman Tomichan Kozhuvanal flagged off the journey at Guilford. Chairman Shaji Lukose & Secretary George Edathua greeted the team at Manchester on Thursday afternoon. The teams arrived in Fort Williams by late night after a very long stretch of journey and started climbing the Ben Nevis next day on Friday afternoon. The team held high the banner of BMCF at the highest peak of Ben Nevis, the tallest mountain of U.K. The team resumed their travelling aiming towards Scaffel Pike in England in Friday night itself to undertake their climbing by Saturday early morning. After finishing their mission in England, both teams arrived at Snowdonia in Wales by 4 p.m greeted by a large number of supporters and office bearers.
The winners of the competition were given with trophies. Sabu Chundakattil won the highest fund raiser trophy, Johncy and children ( Justin & Jason)received the second & Shinu the third. When Noel Philip won the trophy for first place in finishing, Kurian Varghese got second and Lakshmi Balakrishan received trophy for third position.
All participants received certificates and Johncy's children Justin & Jaison received special trophies for their participation as youngest ones in the group. Chairman Shaji Lukose handed over a cheque for £ 500.00 to the secretary of Llanberis Mountain Rescue..i.e Mr. George at Snowdonia. Both team members returned their journey back home on Saturday night itself.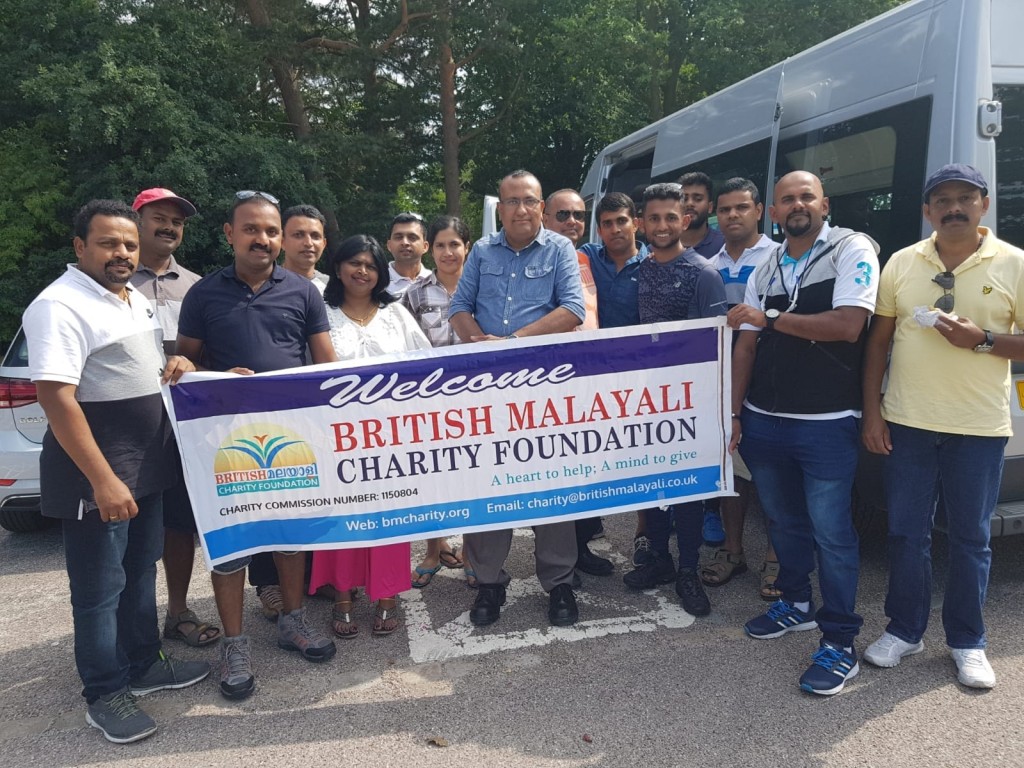 Apart from Team leaders and Conveners i.e  Jagadees Nair & Simon Jacob two young boys Justin & Jaison alongside their dad Johncy, Prasanna, Shinu, Simon, Roy, Sabu, Afsal, Laksmi,  Joby, Jyothi, Kurian, Jerin, Nithin, Jithin, Reynold,  Abhijit, Tony, Jose, George, Noel, Kalaraj, Kannan & Nandu are three peak Challengers.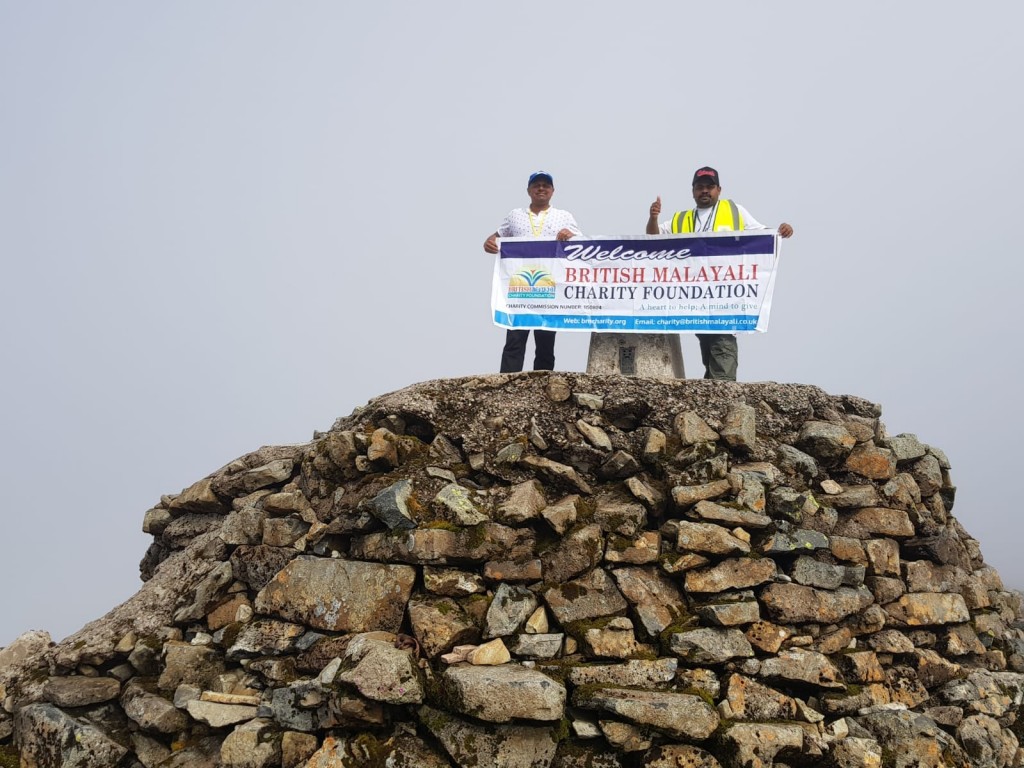 The charity event was organised to assist financially backward but bright student nurses, unprevileged tribal communities in Kerala, India and also to support Llanberis Mountain Rescue in Wales. An amount of over £ 20,000.00 was already raised by all three peak Challengers.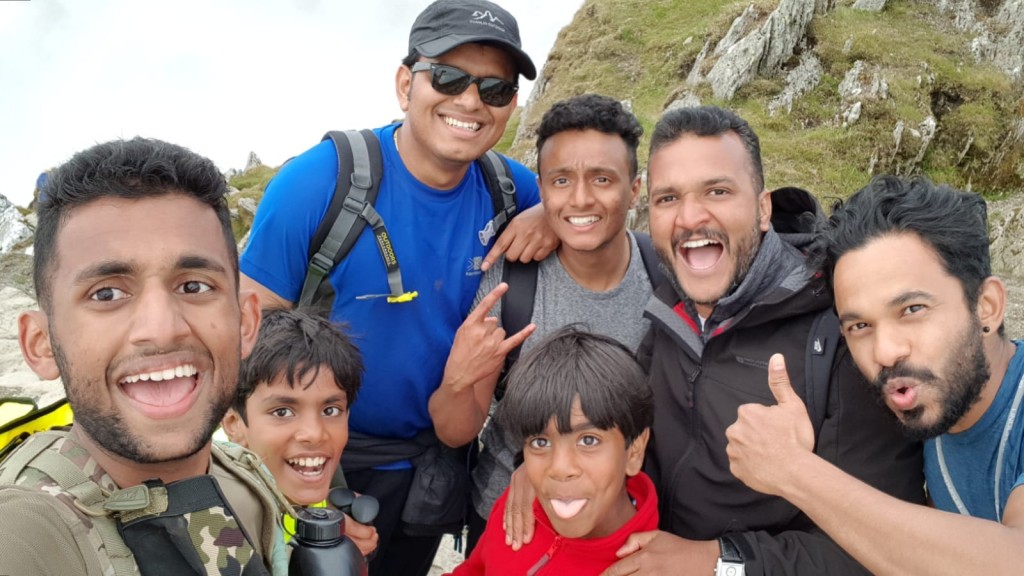 You may please click on the following link if you wish to donate to support the above causes:-
 https://uk.virginmoneygiving.com/fundraiser-display/showROFundraiserPage?pageId=954826
Please visit www. britishmalayali.co.uk for news in Malayalam.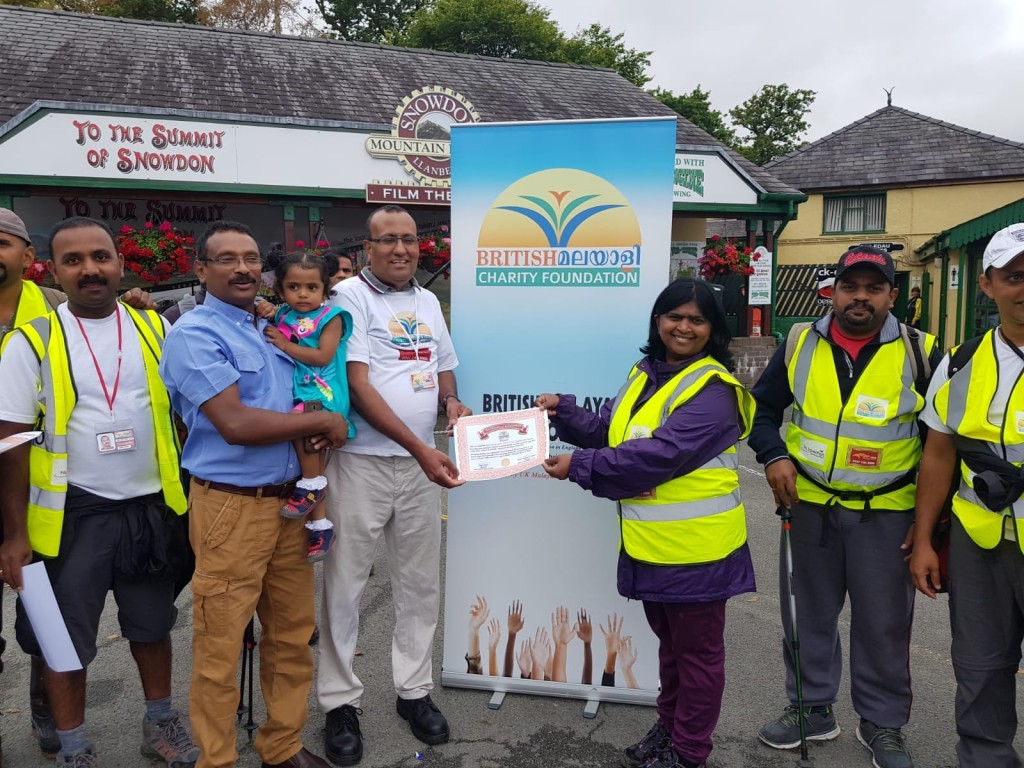 Comments
comments