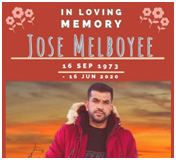 While an amount of £ 3,691.69 collected through virginmoney giving link including a gift aid of £ 625.34 donated by 96 generous people, another £ 1085.00 sent directly by another 19 donors into charity foundation's bank a/c there by making a total amount of £ 4,776.69 received for the above appeal. Even though there is an overall commission/handling and processing  fee of 4.5% for sending the amount, most of the donors borne the necessary charges themselves. As such only an overall amount of £ 25.92 was debited by virginmoney giving. So, the total remaining amount of £ 4,750.00 given to the family by the bank transfer.
An amount of £ 625.34 gift aid reclaimed from the HMRC for the principal donation amount of £ 3066.35 (20.39%) since BMCF is a registered charity. Few of the donors missed to give consent to reclaim gift aid or not eligible as lost around £ 141.35( 4.61%) of the total reclaimable amount of 25%.
The foundation informed that any further donations received henceforth will go towards the BMCF general fund.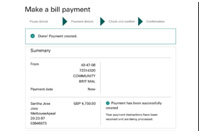 Charity issued the above appeal in response to the application received for support from the family of Late Jose Melboyee (45), who passed away unexpectedly due to heart attack on 16th June 2020 at Crawley, West Sussex in England. He is survived by his wife and three young children. Jose hails from Kochi, Kerala and died due to
Heart attack unexpectedly leaving his family. Late Jose Melboyee's funeral will be held on 2nd July 2020.
Further details can be read/viewed at www.britishmalayali.co.uk
Comments
comments