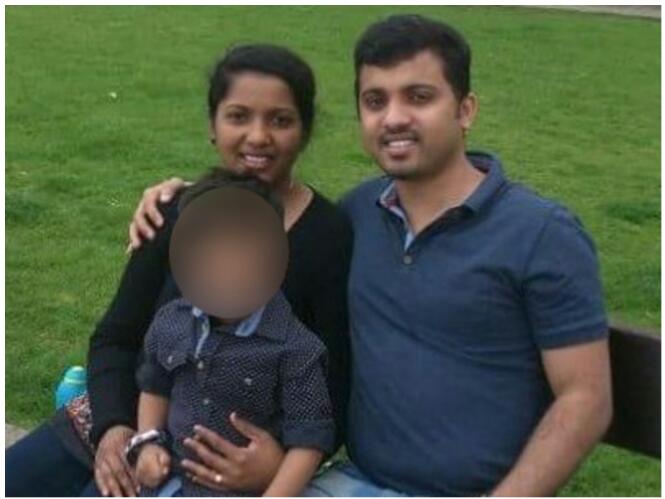 Unlike other online fundraising platforms, donors get benefitted by adding 25% of gift aid from HMRC if they donate to a registered charity like British Malayali Charity Foundation through fundraising page such as virginmoneygiving. Virginmoney does not levy any fee or charges towards the same apart from their commission of 3.5% on the principal amount. Rest of the money including full gift aid goes to charity's a/c thereby benefitting directly to the person deserved. BMCF has been doing this over the last few years to maximise the benefit to the needy and no operational or any other form of expense incurred to this process by the charity. All the trustees works round the clock to run the charity as voluntarily without getting any benefits and also by finding out extra time from their full time jobs.
Now charity has issued 'Philip Appeal' in response to the application received from Sini Philip, w/o Late Philip Varghese (Benny) who passed away unexpectedly while playing cricket on the ground in Hounslow, Heathrew, London. He was only 38 years and survived by his wife Sini and 8 years & 4 years old two kids and they are from Pathanamthitta in Kerala. The sudden and unexpected death of Philip has put the family in a greater shock emotionally and financially as they were already in debt with financial obligations in relation to the new house building in Kerala. Even though his friends have started to campaign through other online fundraising platforms, trustees have decided to go for an appeal on the basis of the application received for repatriation purposes. The appeal will be closing officially on the midnight of Thursday 7th June while the link will be open for another 2/3 day in case if anyone want to support. Please ensure to give consent to reclaim gift if your are eligible as every £ 1.00 you donate will get enhanced to £ 0.25 by reclaiming gift aid from HMRC.
Please visit www.britishmalayali.co.uk/news/charity for further details/news in malayalam.
Comments
comments