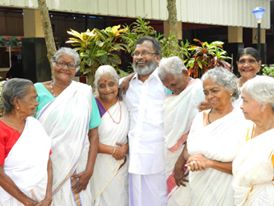 Shri. Francis Antony, chairman of British Malayali Charity Foundation has thanked to all the donors and readers of' British Malayali'  of Easter Appeal , who responded whole-heartedly by contributing an amount of  £ 11000.00. Apart from this, 'Marunadan Malayali' readers also have  raised an amount equal to  Rs. 1,15,445.00 in response to the requests/article released in the said news portal and have sent the same to Gandhibhavan's a/c directly.  As such, we have managed to find-out a total amount of Rs. 11,000,00.00, (including 'Marunadan Malayali' contribution) .  The collected amount by charity will be handed-over to Gandhibhavan at Pathanapuram, Kollam in a function to be held before the end of this month.  The details of the handing-over ceremoney will be informed accordingly in 'British Malayali' and the same will be updated in our website also as and when it take place.
We have received an amount of £ 7381.80 via virgin money as on 07.04.15 and this amount has been enhanced to £ 9198.00 due to the gift-aid contribution.  The details of the donors can be viewed by visiting virgin money link and a total of 178 people sent money through this whereas 50 donors paid money directly into our bank a/c thereby a total of £ 1776.00   the details of donors has been already published in 'British Malayali' via the bank statements. The commission towards virgin money @ 3% will be deducted from the above amount as the trustees had decided earlier not to use the general funds for this purpose.  However, exact amount to be handed-over after deducting the necessary charges will be published in 'British Malayali' shortly.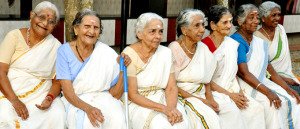 This appeal has its own importance as Gandhibhavan is a secular home where people comes  from all walks of life irrespective of their caste, creed, age,  colours & rich or poor  and enjoy the life together without any kind of discrimination.
We once again request our readers and well-wishers to visit this place along with their children during their visit to Kerala to get know much about Gandhibhavan and also to see the people who live there.
We have no words to express our thanks and gratitude towards the selfless efforts and dedication of volunteers and organisers led by Shri. Punalur Somarajan to look after the residents with their various personal/medical requirements day by day..
Comments
comments