After the successful Christmas appeal which generated an all time single largest amount of £ 28,789.00, we are approaching our readers and well wishers during this holy weekls with Easter celebration with a different story of 'Gandhibhavan' at Kollam.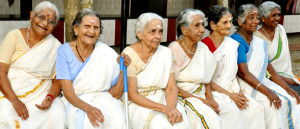 This is a place where people from all the walks of life approaches when all other doors are closed in front of them irrespective of their religion, colours, belief, medical condition and their age. This home habitats over 1000 residents and the office-bearers find it difficult to feed the inmates with their daily meals even though limited government funds are available on regular basis. Gandhibhavan is one of the rare shelters in Kerala where there is no interference from any religious institutions and prayers are being held in all religious denominations. Apart from the destitutes who have been given-up by their families and relatives due to the prolonging ill health and age, well known personalities at times such as film actress, political leaders and even the grandson of Sir C.P are the residents of this heavenly asylum.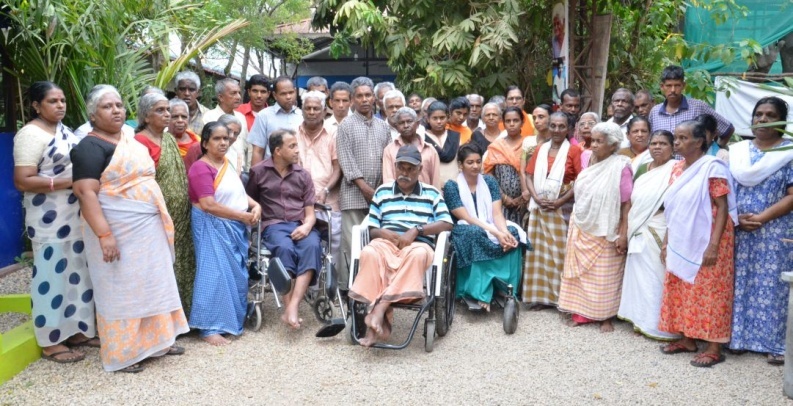 People from the underprivileged and deprived sections who are alienated from the society, orphans and ill -fated girls having children from their own father are also accommodated in the home. Those who once visit this refuge would always remember this place and also would assist them by sending generous amounts. Malayalees across the world always support this centre and they are the main donors for the day to day running of this centre.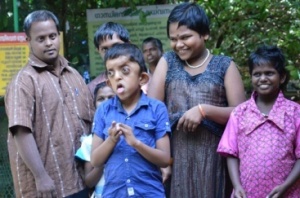 We also urge readers to visit this place along with their children during their visit to Kerala to get know much about Gandhibhavan and also see the people who living there. The selfless and dedicated work of volunteers and organisers led by Shri. Punalur Somarajan to keep this home neat and tidy are much appreciated by the wider public . We will be running individual stories in 'British Malayali' news portal in the coming days highlighting the overall situation and background of the residents . Please visit our 'donate' section to be part of our efforts in assisting Gandhibhavan to support them in their humanitarian activities..
Comments
comments