Even though the appeal began with the intention of supporting 5 families including young children suffering from various illness, the trustees decided to add another two beneficiaries making the total to seven to help maximum people due to the overwhelming support received.  Now, the appeal closes with the total amount received £  10968.37    out of which £ 8530.75 received through virginmoneygiving including gift aid and the rest of £ 2680.10 through charity's bank a/c.  An amount of £ 242.48 will be deducted from the total towards the virginmoney commission. It was also decided by the trustees to take £ 31.63 to make the total round figure of £ 11,000.00.  The fund will be devided into two groups and the first group of 5 beneficiaries will get £ 1700.00 each and the rest of two £ 1250.00 each.
Following are the seven people/families, who  get benefitted from the appeal:
Muhammed Siyan: 
The parents of a 6 year old LKG student from Thruvananthapuram-Kovalam  struggle to find out financial resources for the treatment   of his both kidneys. They now lives in a rented accommodation and Siyan's father Jalaludeen is the only bread winner for his family as a driver of hired rikshaw service.  Siyan also has a brother, who goes to 4th standard in the same school.  However, Siyan is not able to attend the school now a days due to the condition of his illness and the only solution in front of the family is the transplantation which requires an exorbitant amount of around Rs. 17 lakhs, which can be done in a specialised hospital for children at Bangaluru, India.  The family is already in financial difficulties to find out the monthly expenses of Rs. 24 thousands for his dialysis and his current treatment is being held at Medical College, Thriuvananthapuram.
Josna Jose: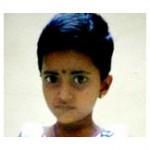 Josna is only 4 years old little girl from Chennadu, Kottayam Dist., suffer from cancer in her small age. Her father Joseph is a migrant from neighbourhood state of  Tamilnadu and have been settled in Chennadu since very long right from his childhood.  Josna is the youngest child from their three children and began to show the symptoms of cancer last 1 ½ months. The necessary treatment is being done in Regional Cancer Center, Thrivuvanathapuram after the initial procedures at Marygiry hospital, Pala. There is a monthly  expense of over Rs. 10 thousand for the chemotherapy and family needs a huge amount for the stem cell replantation, which is the only cure for Josna's disease.
Christy: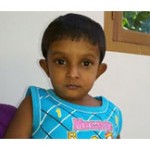 The tragic story of a family from  Vellikkulangara in Thrichur Dist. Is not different from others as their one and only child of 3 years old Christy is admitted into hospital at Kochi due to the liver disease.  The parents, who hails from Thodupuzha, Idukki Dist. Is being looked after well by the local people by all means to generate the necessary funds for the treatment of their child.  However, the amount of about Rs. 20 lakhs is a huge amount for the villagers to mobilise their own and hence the committee headed by the local parish priest approached the charity for further assistance. Liver transplantation is the only alternative for Christy's recovery and the family and the friends are doing all their best to find out sufficient funds.
Jyothi Vasu: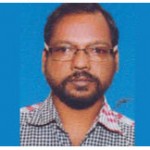 His a diabetic patient with kidney disease and his situation worsened due to a recent fall from the building site because of a black out as a result of his diabetics condition. The fall resulted into the major injury to his backbone and as such, he is not able to earn his daily wages as a labourer.  Apart from all these family's ongoing difficulties and hardships, their daughter got A+ in all her  +1 subjects recently. The family from Vallikkunnam, Malapuram dist. is looking for our help to mobilise their required amount of Rs. 10 lakhs for his kidney disease.
Rejani :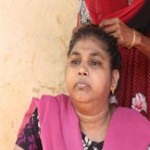 A 49 year old widow from Ranni, Pathanamthitta Dist. Is  a patient multiple diseases such as kidney disease, heart problems and a recent abnormal growth in the abdomen, which needs to be removed urgently. Rejani is under the treatment at Medical College, Kottayam and her family requests the charity to help Rejani for financial resources for the surgery to remove the abnormal growths.
Liju Antony :38 year old Liju from Edakkunnam, Ernakulam district have had no other health condition up until recently as he is the only income source for his entire family from his daily wages as bus driver.  His father was not well due to his liver disease and had to go medical surgery recently with a hefty amount of money.  Over and above this, Liju developed kidney disease unexpectedly for his both kidneys and the remedy for his condition is the kidney transplantation.  He was lucky enough to find out a match with his rare blood group of O- but need to spend a considerable amount of money for the transplantation surgery and also a lump sum amount to the donor due to their very poor financial background.  A total amount of Rs. 20 lakhs required to meet the costs and his  father's current monthly medical expenses along with Liju's regular dialysis have put family already in the pressure of limited resources.
Midhun S. Nair: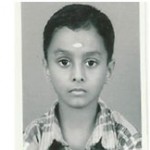 He is from Ayarkkunnam in Kottayam dist. And is suffering from a disease in his heart valves. The family have managed to generate an amount of Rs. 5 lakhs recently for his surgery, which made their overall financial situation worse as his father Sreekumar had obtained a loan from his monthly wages as a peon in the local society. Hence, their monthly income has been badly reduced due to the deducting  instalments towards the borrowing. Now, the doctors have advised to have another surgery to the 8 year old boy to bring back him to the normal life.
Comments
comments