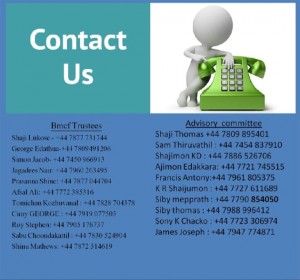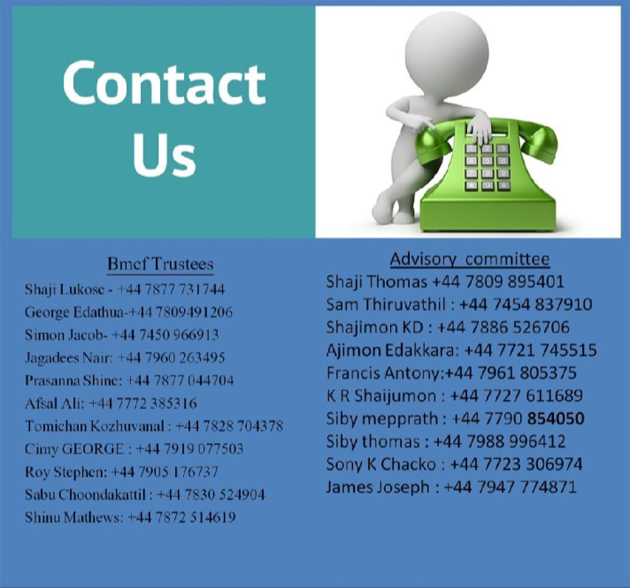 Charity and its supporting partners together raised over £50 thousands within a month of launching its 'Kerala Floods Relief Appeal' in the wake of recent flooding and subsequent damages faced by the state of Kerala, South India in nearly a century. Apparently, the donations are pouring in from all walks of life in U.K including all other communities.
In the meantime, the Kerala Chief Minister Mr. Pinarayi Vijayan, in an email sent to charity, thanked for its support to CMDRF.
Simultaneously, the supporting groups are planning to strengthen the appeal to woo more support by conducting fund raising events such as curry nights.
The people of Kerala in India had been badly affected by the torrential monsoon rain and heavy floods. Around 500 people already lost their life and around a million people had displaced themselves and was living in around 6000 shelters set up by government and NGOs. Hundreds of thousands were lost everything including their houses, livelihood and crops destroyed. The unprecedented weather had crippled the normal day to day life of people all over the state of Kerala with landslides in north & eastern parts whereas floods in lower levels in the mid-western region. Now the outbreak of flood related epidemics are feared to spread Andrew the general public & administration are in full swing to cobtrol them. Affected people are still badly looking for support & assistance as the raised funds by the charity will be donated to Kerala Chief Ministers' Distress Relief Fund. The United Scotland Malayali Association (USMA), Friends Sporting Club, Manchester; Malayali Association in Sutton & Surrey(MASS),Kerala School, Coventry; Reading 'Nadinoppam'; 'Dans Kerala Floods Aid', Leeds (Anthony Augustine and his son Daniel is doing sponsored bike ride from Liverpool to Leeds), Devon Malayali Association, Darlington Malayali Community and Caterbury Keralites Association have also pledged their support to British Malayali Charity Foundation to gather the maximum support of general public across U.K to raise funds. Most of them have already donated directly or created their own Virginmoney giving link facilitating BMCF as donating charity. Many more community organisations/Associations/groups are expected to join us with our noble effort to spread the messege far and wide. You may please do not forget to give consent to reclaim gift aid if your donations are eligible as every £ 1.00 you donate will get enhanced to another £0.25 by doing so.
Please click on the following link if you would like to donate and please ensure you tick gift aid box consent column as every £ 1.00 you donate will be enhanced to another £ 0.25 by reclaiming the gift aid from HMRC, if you are a UK tax payer. You can also pay to charity's bank a/c as per the details given in the home page.
https://uk.virginmoneygiving.com/fundraiser-display/showROFundraiserPage?userUrl=britishmalayali&pageUrl=38
Please visit www.britishmalayali.co.uk/news/charity for further details/news in malayalam.
Comments
comments