New office bearers and trustees were selected for the charity in the annual general meeting held on 10th October 2021. Charity is in its 10th year of service and is bound to hit 1 million pounds land mark this year. Due to on going COVID situation meeting was held online via zoom chaired by the outgoing chairman Mr.Francise Antony. A total of 24 current and previous trustees were present in the meeting.
Meeting started with a welcome message by vice chair Mr. Sony Chacko and the annual report was presented by the secretary Mr.Ajimon Edakkara. After the presentation of annual accounts by the treasurer Mr. Simon Jacob, a constructive discussion took place about various issues. BMCF is very proud to have a female secretary for the first time in its history and also has 3 female trustees on the board.
A decision was made to change the duration of the elected trustees to match calendar year (from January to December) and with this decision the newly elected board will be until December 2022. Need to find a new fund raising agency due to the imminent stoppage of virgin money fund raising platform, requirement of an office staff to conduct charity activities professionally were also discussed. Charity founding chairman Mr.Shajan Scaria congratulated the out going board of trustees led by Mr. Francis Antony for their excellent service.
Charity will hit a land mark sum of £1000000 (appx.10 Crore Indian Rupees) with the distribution of another £25,000. That will be a proud moment for the charity that started only in 2012. With its appeals and charity events and with the help of kind hearted Kerala diaspora in UK, charity has helped many poor and destitute in Kerala. It has been in the forefront to offer help to the UK residents whenever they needed urgent help. There are a few kind human beings deserve a special mention on this occasion. An anonymous (who liked to be called Appapa) regularly contributes a magical figure of £1111. Appapa has contributed a huge sum of £12221 so far while another kind person Ms. Elsamma Joseph has helped charity with £5800 so far. Charity has distributed a total of £180,930.00 in the last financial year alone.
Newly elected leaders of British Malayali Charity Foundation
Mr. George Mathew (Chairman)
Mr. Siby Meprathu (Vice Chair)
Mrs. Prasanna Shine (Secretary)
Mr. Jagadees Nair (Joint Secretary)
Mr. Shaji Thomas (Treasurer)
Mrs. Biji Jose (Joint Treasurer)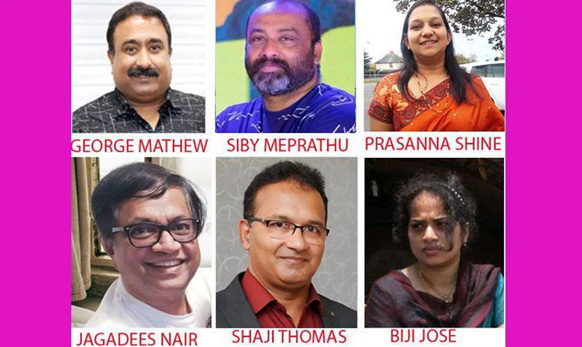 Newly elected Trustees
Mr. Francis Antony (ex-officio)
Mr. Ajimon Edakkara (ex-officio)
Mr. Sabu Chundakkattil
Mr. Soni Chacko
Mrs. Shinu Mathews
Mr. Cimy George
Mr. Boney Chandy
Mr. Tomichen Kozhuvanal
Mr. Shaji Lukose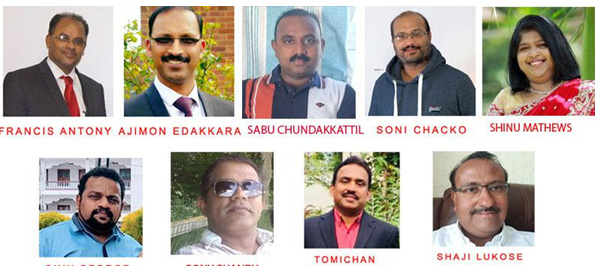 Advisory Committee
Mr. K D Shajimon (Chair)
Mr. Sam Thiruvathil
Mr. Siby Thomas
Mr. James Joseph
Mr. Roy Stephen
Mr. Noel Philip
Mr. K R Shijumon
Mrs. Rasmi Prakash
Mr. Afsal Ali
Mr. Shajan Scaria.
Comments
comments