British Malayali Charity Foundation has included seven cases so far in the ongoing Christmas-New Year Appeal 2019 and the amount received approaches to £ 6,000.00 both received directly into charity's bank a/c and through its virginmoneygiving link.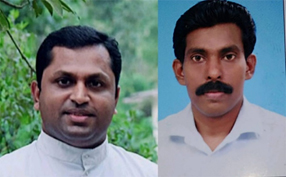 An incredible story of compassion and empathy has been reported from Thalayolaparambu in Kottayam district of Kerala wherein a Parish priest will be donating one of his kidneys to Ouseph Lucka (Binoy), both of his kidneys are affected and needs immediate transplantation, which costs over Rs. 35.00 lakhs. Fr. Sanal George, a young parish priest Kasaragodu has expressed his willingness in donating his kidney to ailing Binoy, who has no means to find out the exorbitant amount of surgery/transplantation fees. Binoy has two young girls studying in 4th & 2nd standard alongwith his parents over 90 years old. He was leading a normal life with his daily tapping job until he diagnosed with kidney disease at the age of 35.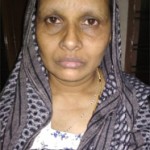 Another case included in the appeal is of Mrs. Jessy Josekutty from Vellayamkudy in Idukki district, who suffer from breast cancer. The family has just 15 cents of land with house and Josekutty find it difficult to cope with the treatment expenses of his wife as his job as an autorikshaw driver is not enough even to look after his family with his unwell mother and two children.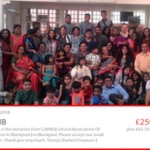 Cultural Association of Malayalees in Blackpool (CAMB) has supported the appeal by donating an amount of £ 312.50 alongwith gift aid. Another remarkable amount of £ 375.00 received from Solly & family towards the appeal.
Another cases featured in the appeal are as follows: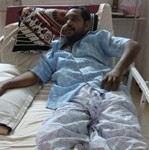 Manoj Joseph, 39 years young man from Onamthuruth in Kottayam district is semi paralysed and bedridden last three months due to a condition caused by high blood pressure. Manoj is the sole breadwinner of the family with his wife and two young children. The whole village along with his friends have rallied behind his family to raise enough fund to help financially to recover from his illness.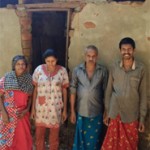 The story of George Thomas and his family from Chemberi in Kannur district is also included in the appeal seeking the attention of UK malayalees. Three of the family members including sixty year old George, his wife Rosamma and his thirty years old son Vinod are hear patients unable to do any kind of work. Their daughter 29 years old Smitha is mentally retarded. And their house is inhabitable with appalling condition which needs to be needs to be rebuilt.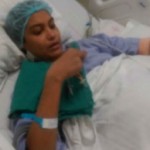 30 years old Neethu Sajith from Angamaly in Ernakulam district has a rare and fatal medical condition called acquired haemophilia diagnosed with her pregnancy. Now Neethu is admitted into hospital as this disease is found only one in one and half million people. Her newly born twin are also suspected to have infected with this disease. The couple already has a two years old son. The exorbitant hospital bills and treatment expenses are beyond family's limit and hence request the support of UK malayalees.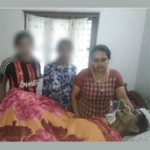 A young wife and her two daughters are struggling both ends to meet and the sole breadwinner in their family i.e. 48 years Eldo is in unconscious condition as a result of the brain injury caused in a road traffic accident involving his own autoriskshaw. The tragedy took place and year and half ago which crippled the normal life of Their family as whole the responsibility fell on the shoulder of Sheeja, Eldo's wife. She is unable to go for a job as Eldo needs 24×7 care and also due to their two school going daughters.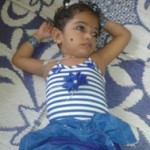 The parents of Sreeranjini, a four year old girl from Kalavur in Alappbuzha district has approached the trust with the application for financial assistance to their daughter as she diagnosed with the condition of seizures from the 40th day she born. They are continuously taking Sreeranini to different hospital for treatment all these years. But Sreeraj, a 27 years old dad of Sreeranjini find it difficult to meet the expenses from his labour job.
Please donate to the above causes by clicking onto the following link:
https://uk.virginmoneygiving.com/fundraiser-display/showROFundraiserPage?pageId=1002752
Please ensure you give consent to claim gift aid if you are eligible as every £ 1.00 you pay will get enhanced to another £0.25 by reclaiming gift aid from HMRC.
Please visit www.britishmalayali.co.uk for news in Malayalam
Comments
comments