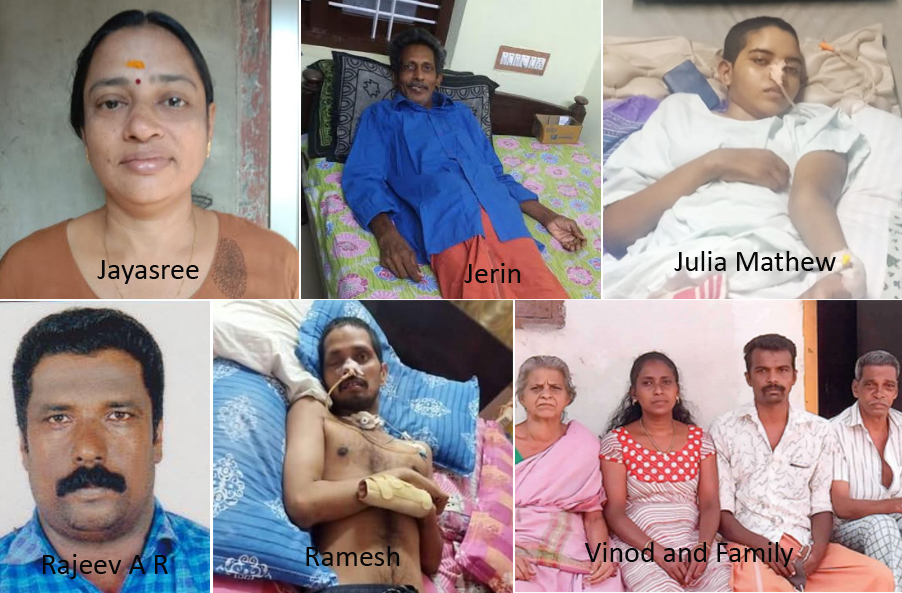 The charity foundation has launched another seasonal Appeal by including few applications after stringent verification and inquiries conducted by the trustees. The foundation receives a number of applications on a daily basis for financial support from Kerala, India from the families who suffer from various life threatening medical conditions along with great financial difficulties. The trustees shortlist them with most deserving cases initially and also entrust each trustees for final verification with the local authorities and their socio- religious leaders from where the applicant belongs to.  Few cases have been taken to include into the appeal and their stories have started to publish in British Malayali daily to generate funds.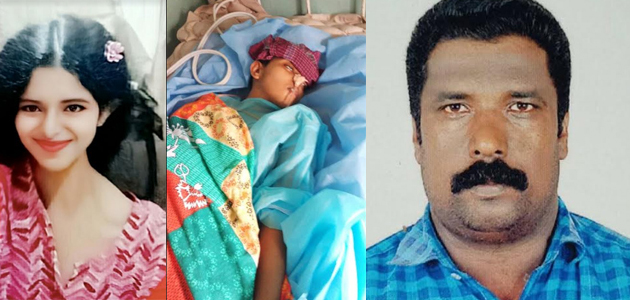 The necessary online fundraising platform also has been created with virgin money giving links so that they process 25% gift aid on  the donations received on behalf of the foundation. Following are the three cases already featured and further more cases will be published accordingly:The condition of 19 years old Julia from Ayarkkunnam, Kottayam is very sympathetic as she suffers from a rare medical condition of measles infection on the brain. This has made her paralysed completely without any physical movements and required 24×7 care. The family was settled at Kolhapur in Maharashtra with a small job for Mr. Babychen, Julia's dad. However, the sickness of their beloved daughter forced them to move back to Kerala and Julia is currently admitted into the Kottayam Medical College Hospital. They have no means of income but need around Rs. 25,000.00 monthly for medication and also looking for Rs. 15.00 lakhs for a surgery, through which the family is hoping to bring Julia back into normalcy. 

Another story published belong s to Mr Rajeev from Kumarakom, Kottayam. This gentleman was running his normal life by going to the normal routine works. His family of wife, two young children and his parents were happily living when the ill fate struck them the sickness of 2 years old Rajeev's child. It was strange to have abnormal blood pressure to the very young children but Rajeev's family had to deal with it. While the treatment was continuing, it was another blow to the family with the diagnosis of blood cancer to Rajiv himself. Now, the family is struggling to cope with the agony as the main breadwinner has been affected with serious health conditions which forced the aged parents to look for any jobs alongside Rajiv's wife. The only solution available to Rajiv is stem cell replant surgery which needs a fund of over Rs. 20 lakhs. 
The story of 47 years old Jayasree is also not different from above as she lost her husband at a very young age and had to struggle with two young children. Jayasree from Arakkunnam, Muvattupuzha also suffer from various diseases such as stroke, heart diseases and diabetes. The friends and the nearby villagers including the local church helped her to build a small house by learning about her very pathetic story. However, she still needs our support to bring her two children up and also to recover from her ongoing illness. 
Please ensure to give consent to reclaim gift aid if your donations are eligible as every £ 1.00 you donate will get enhanced to another £ 0.25 by reclaiming the gift aid. Normally, your taxed wages are eligible for gift aid. Please clickr one to the following link to donate: https://uk.virginmoneygiving.com/fundraiser-display/showROFundraiserPage?pageId=1271359
Please visit www.britishmalatali.co.uk for news in Malayalam.
Comments
comments