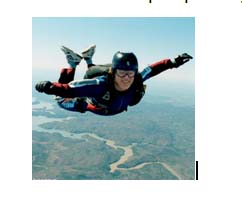 Further to 25 enthusiastic young people taking up the challenge towards the noble cause on 23rd Sept 2017, another ten good Samaritans from different walks of life have come forwarded and they will be doing skydiving on the following day Sunday 24th Sept. 2017 to raise fund for the charity. They are Dr.Jiju Philip Simon, JanishKuruvilla, ArpithaPuthenpurayil, Binu John, Arya Prakash, Afsal Ali, Sona Shibu, LoyidGoerge,Angeline Augustine & Neha Biben. Apart from the above, all the 35 participants have already started generating funds through their virginmoneygiving page link. An overwhelming response in the form of sponsorship have been receiving from the wider public towards this event. 'British Malayali' newspaper also features them all individually with daily news in order to woo maximum support from the community.
The event has, organised with a view to mainly support financially unsound student nurses back in Kerala, India and also to endorse our recognition and understanding with local UK charities such as Cancer Research UK by assisting them with our little help.  The necessary arrangements are being done at Langar airfield in Nottinghamshire where all these people will be doing the challenge from the altitude of around 15000 ft. trustees reached to this decision by taking into consideration the fact that most of the recently migrated Malayali community has come from the nursing background which paved them the way for settling well with their family in U.K and also to assist their dear and near ones in back in India.  An elaborate discussion in charity felt that as most of its members/families are also with nursing background, should have shown sympathy to financially struggling student nurses to complete their studies in order to enable them to build  up a bright future ahead.
Below are the virginmoney links of all the 10 participants:
Please visit www.britishmalayali.co.uk/news/charity for further details/news in malayalam.
Comments
comments