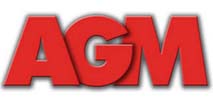 The  Annual General Meeting of the British Malayali Charity Foundation will be held via videoconference on Saturday 10th October 2020 at 2 PM.
The meeting has convened with a single agenda of election of trustees and other office bearers. The new executive committee and the trustees will also be elected during the AGM. Those members who wish to take part in the AGM may please contact the foundation by email at [email protected] for further information and confirmation of their attendance prior to the meeting. As per the regulations of the charity foundation, anyone who has donated to the appeal twice can be a member and the member has the right to attend in the AGM. Those who have already contributed can inform us so that we will be able to send the membership application form.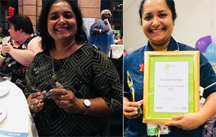 In other new the trustees have decided to support a local charity with £ 500.00 as a part of its ongoing policy  to show Malayali community's solidarity and support to the local charities. Roald Dahl's Marvellous Children's Charity was selected from the few nominations received from the readers and supporters of Charity Foundation.  One of the community members i.e. Elizabeth John from Luton is an actively working with this charity as a Roald Dhal nurse, who is a Paediatric haematology specialist   nurse at Luton and Dunstable Hospitals. Roald Dahl's Marvellous Charity work with NHS hospitals to fund paediatric specialised nurses to assist children with various medical conditions.  British Malayali Charity Foundation have so far supported local charities such as Diabetes UK, Cancer Research UK, DEC, Yorkshire Air Ambulance, Llanberis Mountain Rescue, Antony Nolan Trust, Southampton Sunday Lunch Project, Mary's Meal, Swindon and Wiltshire Deaf Children's Society.
Comments
comments