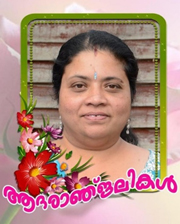 Premjith and Suja emigrated from Venganoor, Trivandrum to the UK more than two decades ago to begin a new life. Like many others before them, Premjith, known as Prem, and Suja came to this beautiful land to build their own little piece of heaven on earth. Since arriving in the UK, they have made the town of Hayes in west London their home.
Suja had some underlying conditions, when she became infected with COVID-19 and she was admitted to hospital where she passed away on the 24th of January 2021 at the young age of Forty-Six. Due to their personal situation, they have not received any bereavement support from the UK Government. Their only daughter, Ananya, is only 13 years old, and is studying in Year 8. For Ananya, known as Paaru, her only family is Prem, who is now both father and mother all rolled into one.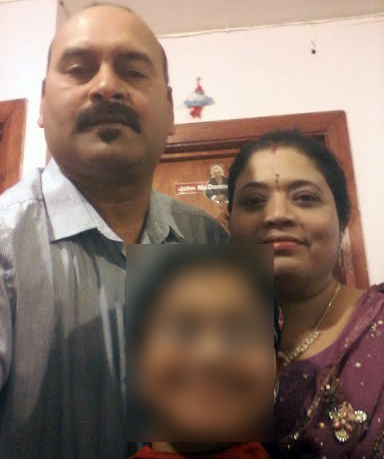 When COVID-19 arrived in the UK early last year, Prem and Suja were among the first to suffer from the first national lockdown that followed. Both Prem and Suja were working in minimum wage jobs in the leisure sector when they lost their jobs at the same time, and with that, their life in the expensive town of Hayes became hellish within weeks of unemployment. Prem was working at Crowne Plaza Hotel and Suja was working at Holiday Inn when they both lost their job. What little money they had quickly ran dry paying for rent and expenses. Living in a one bedroom flat in Hayes, this young family were struggling. However, even during their financial crisis, they kept a smile on their face in front of the Malayali community in Hayes.
They had to give thousands of pounds every few years to the UK Government to update their work visa due to job changes and their visa ending. For both Prem and Suja, the thought of returning to Kerala empty-handed was unthinkable therefore, even when they were struggling to put food on the table, they stayed in the UK, working hard thinking tomorrow would bring a brighter future.
To support Prem and Ananya through these tough times, please click here to donate via VirginMoneyGiving
If you pay tax and you are eligible, please tick the gift aid box as HMRC will give 25% of your donation to the charity meaning that every £1.00 you donate will get enhanced to another £0.25 by reclaiming the gift aid.
Please visit www.britishmalayali.co.uk for news in Malayalam.
Comments
comments