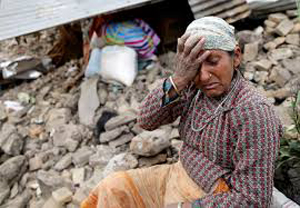 A decision has been taken by all the 13 trustees to issue an appeal on immediate basis to lend our helping hands to India's neighboring country of Nepal affected by the aftermath of earthquake hit at a huge magnitude of 7.9. on Saturday 25th April. Thousands of people have lost their lives and tens of thousands more have been injured as a result which toppled Nepal's capital Kathmandu and its surrounding areas. Mount Everest was also struck by deadly avalanches after the quake on Saturday. Preliminary report suggests that the death toll has reached over 10000
We have teamed-up to assist our brothers and sisters as the disaster came out in such a massive scale and the whole world rallied behind to support Nepal including India. All our trustees also have decided to contribute to the 'Nepal Appeal' in order to boost up the funds to the maximum level. We plan to close the fund within 3 to 4 days once sufficient funds are collected as an average of about 200 of our 30000 readers responds to our appeal by donating to our various appeals.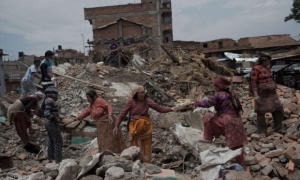 It is our paramount importance to hand over the collected fund to reliable agencies such as Indian Prime Ministers' Relief Fund or Prime Minister's Nepal Fund. However, appropriate decision will be taken to distribute the funds after greater discussion amongst trustees and the public will be informed accordingly. Also all the donations/accounts towards this appeal will be published in 'British Malayali' and in charity's website. All those who wish to donate may please click on donate now button given below this appeal. We prefer to accept the donations via virgin money as your donation will be enhanced to another 25 pence towards every £ 1.00 towards gift aid, if you tick the gift aid box.
Donate Now
Comments
comments