The popular political leader and ex-Chief Minister of Kerala  Mr. Oommen Chandy handed over the fund collected  fund of 'Summer Appeal 2016' to five  beneficiaries in a brief meeting organised at St. Joseph's L.P School, Kongandur, Kottayam. While speaking at the ceremony, he thanked all UK malayalees for helping the poor back in Kerala and recollected the previous event wherein he handed over 'Christmas Appeal' fund while he was in office as Chief Minister as per the request of Charity's Treasurer Mrs. Shinu Mathews.  He also shared the views expressed by British Malayali resident editor Mr. K.R Shaijumon about the grievances of overseas malayalees .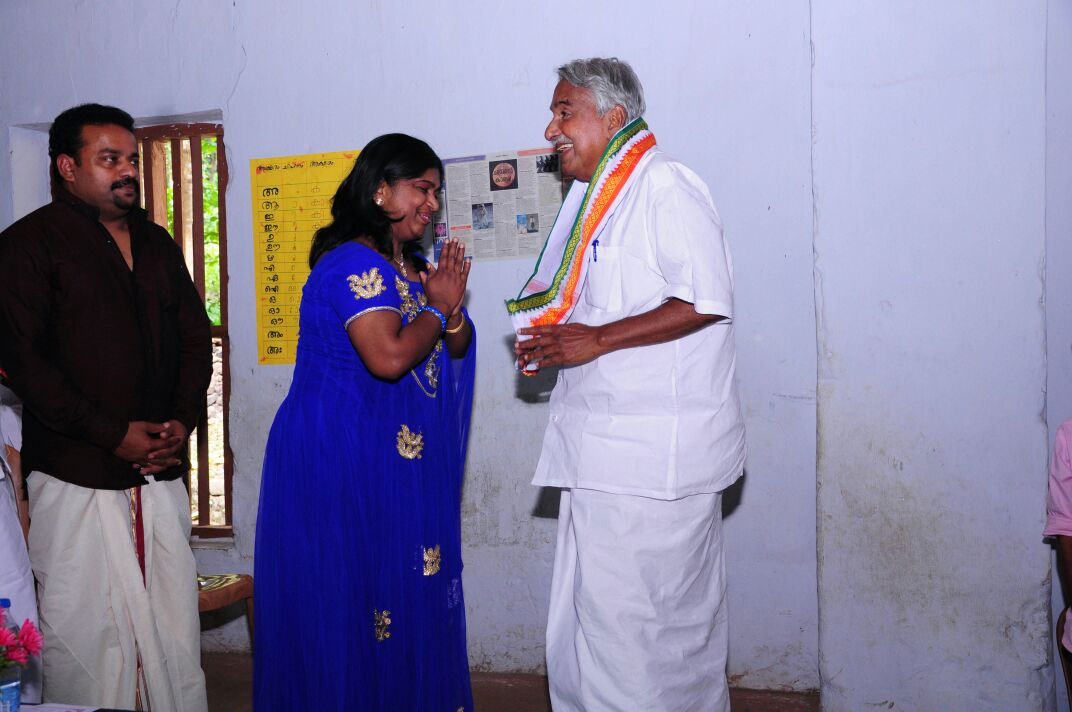 The venue of the school was particularly facilitated due to the reason that one of the beneficiaries i.e. 9 year old Anna Mariya is the student of the same school and the school authorities were happy enough to provide and arrange the function at this place. Local M.P Jose K Mani was also present and he said to the audience about  his long term relations with British Malayali Charity Foundation and wished all the best to the charity to continue its journey.  The meeting was particularly noticeable due to the presence of almost half of trustees as never before. Charity's Secretary Mr. Cimy George, Treasurer Mrs. Shinu Mathews, ex-Secretary Mr. Sabu Chundakattil, trustees Mr. K.R. Shaijumon, Mr. Sam Thiruvathilil were also present in the meeting.



32 year old kidney patient Vinod from Muvattupuzha, Ernakulam dist., 14 year old Riyasmon from Kuvappally, Kottayam dist, who suffer from a rare condition called "growth hormone deficiency" , Little 9 year old Ann Mariya from Kongandur who has been disabled from birth due to Cerebral Palsy, Kidney patient and 49 year old Baby from Alappuzha and Mrs. Bijimol from Seethathodu, Pathanamthitta who fight with lung cancer are five people who received the total amount of £ 10406.00 proportionately  from this appeal.
News in details can be viewed/read in Malayalam in the news portal 'www.britishmalayali.co.uk' under the heading news/charity..
Comments
comments